Daily Elixir by Fredericka Fairchild MA
http://dailyelixir.com/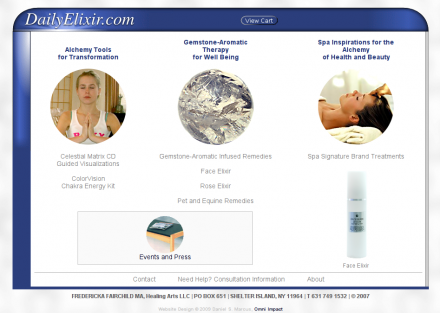 This site has gone through several revisions, and each time has been an exercise in standards coding. The latest version features a technologically advanced design without the use of tables for layout, although they are used for the representation of tabular data such as a list of links as per W3C specification.
The home page provides a simple but effective presentation of links to every significant part of the website. No single information is more than two clicks away from the home page.
Several areas of the website include original and custom graphics, such as the Celestial Matrix CD. The album artwork was custom designed by Omni Impact using no pre existing clipart, and with only an old casette tape as a basis. The production of the CD was also done by Omni Impact, by recording from the original audio tape at an ultra-high bitrate and restoring much of the original quality to a recording where the original had been lost over the years.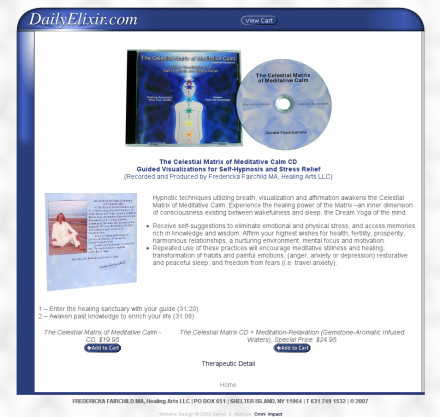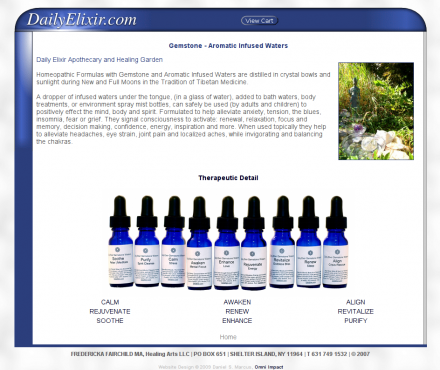 Added later is a still under development corporate face to the website. It provides links to several business articles on the product, each fully updatable through the content management system.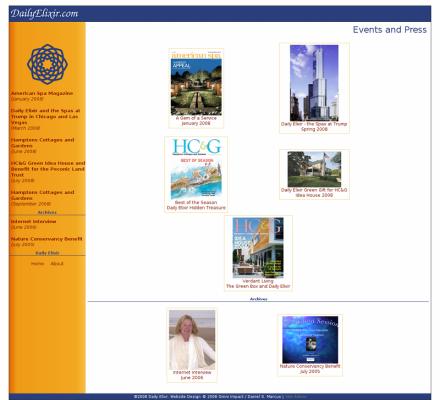 Above: Corporate Home
Below: Closer view of Navigation