Foreign Language Association of North Carolina - A Renovation
This website was created to hold a large amount of information, be accessible, and allow for FLANC Members to upload and share files, and communicate.
The FLANC website is a true renovation story. As late as 2006, the FLANC website looked like this: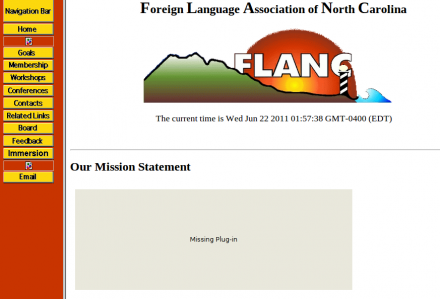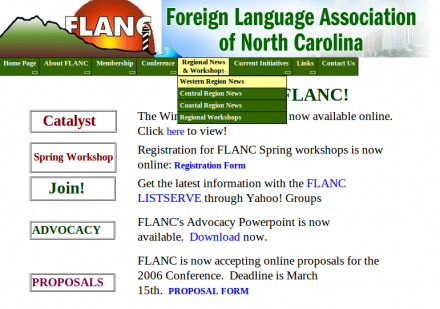 In 2007, Omni Impact made the first major revision to the FLANC website, and followed a year later with another update to further refine the website's technological base.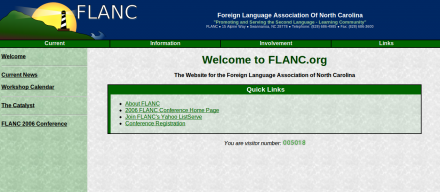 2007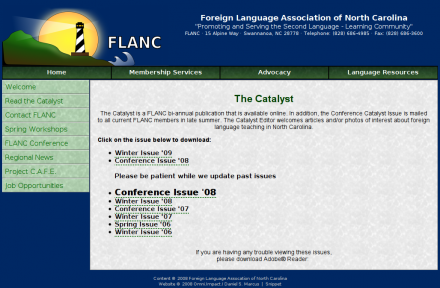 2008
FLANC Website Today
Today, the website has been updated to reflect new features and branding, and meet more stringent accessibility requirements. We also updated the logo and branding, and the content management system.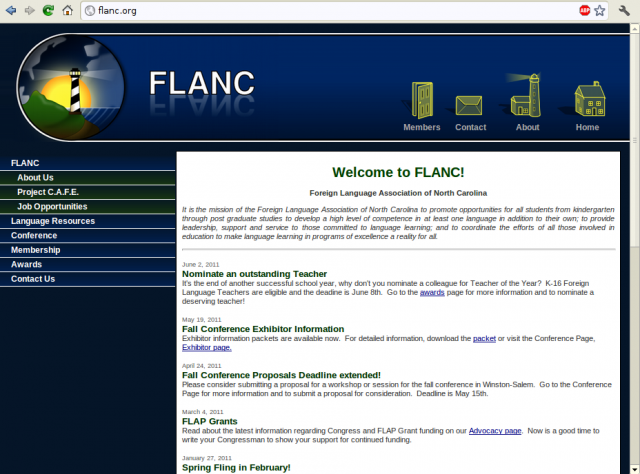 The website features collapseable navigation, and a member login.