Omni Impact specializes in web services. In todays world, the internet is of paramount importance to any company. Without a strong online presence, it is difficult for any business to succeed today.
Standardized Website Design
Content Managed Website Development
Website Hosting and Domain Management
eMail, File Hosting, etc.
Website Maintinence Training
---
The approach we take can be summarized with an acronym: SEMICS.
Standards, Ergonomics, Maintainability, Intent, Compatibility, Speed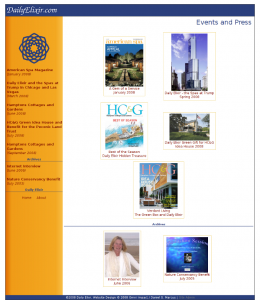 Why is SEMICS important?
First, any website must use technology that is somewhat standard to ensure that most people can view it and its content.
Next, people expect certain behavior of websites. Without that kind of standard behavior, they can become confused. Thus, along with standards, ergonomics is a close second.
Next, is maintainability. The person who requests a website should NOT have to contact the developer for every small change. It wastes everyone's time. Every Omni Impact website includes a basic cost of our Content Management System.
Intent and Compatiblity are also important. A website may be intended to sell, or be intended to advertise, or present information, or anything else; it's up to whomever the website is for. The website must meet that intent, and do so while being reliably viewable on as many platforms as reasonably possible. At a minimum, for web browsers, that would be Internet Explorer, and Mozilla (Firefox). We also check in KHTML based browsers like Safari, Google Chrome, and Konqueror, and of course, we can't forget Opera.
Last but not least, there's speed. Websites should load quickly even on slower internet connections. Updating should be fast and easy. Navigation should be intuitive. What good is a website that takes forever for anyone on it to get what they need out of it?
---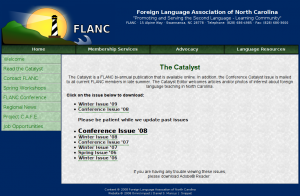 Pricing and Special Offers
Omni Impact offers a complete range of pricing options and other offers to assist in web development. For Omni Impact projects, web hosting with unmetered bandwidth and file storage, email accounts, FTP accounts, etc. is offered for $4 a month.
Snippet CMS is our content management solution, and carries a $250 base charge. Additional pre-built plugins are a one-time charge $50 each, and custom plugins can be developed for $35 an hour. A typical plugin will take around 6 hours to develop. More or less complex plugins may vary, but you can request a price cap before work begins.
Snippet includes with it, the Snips, Images, and Files plugin set. There are other plugins available upon request such as a photo gallery, and navigation editor. Please contact Omni Impact for more information on how these plugins can be used, and how to create a design to work with them.
Non-profit organizations, or educational institutions may take advantage of our drastically reduced pricing offers. Please contact Omni Impact directly for information.